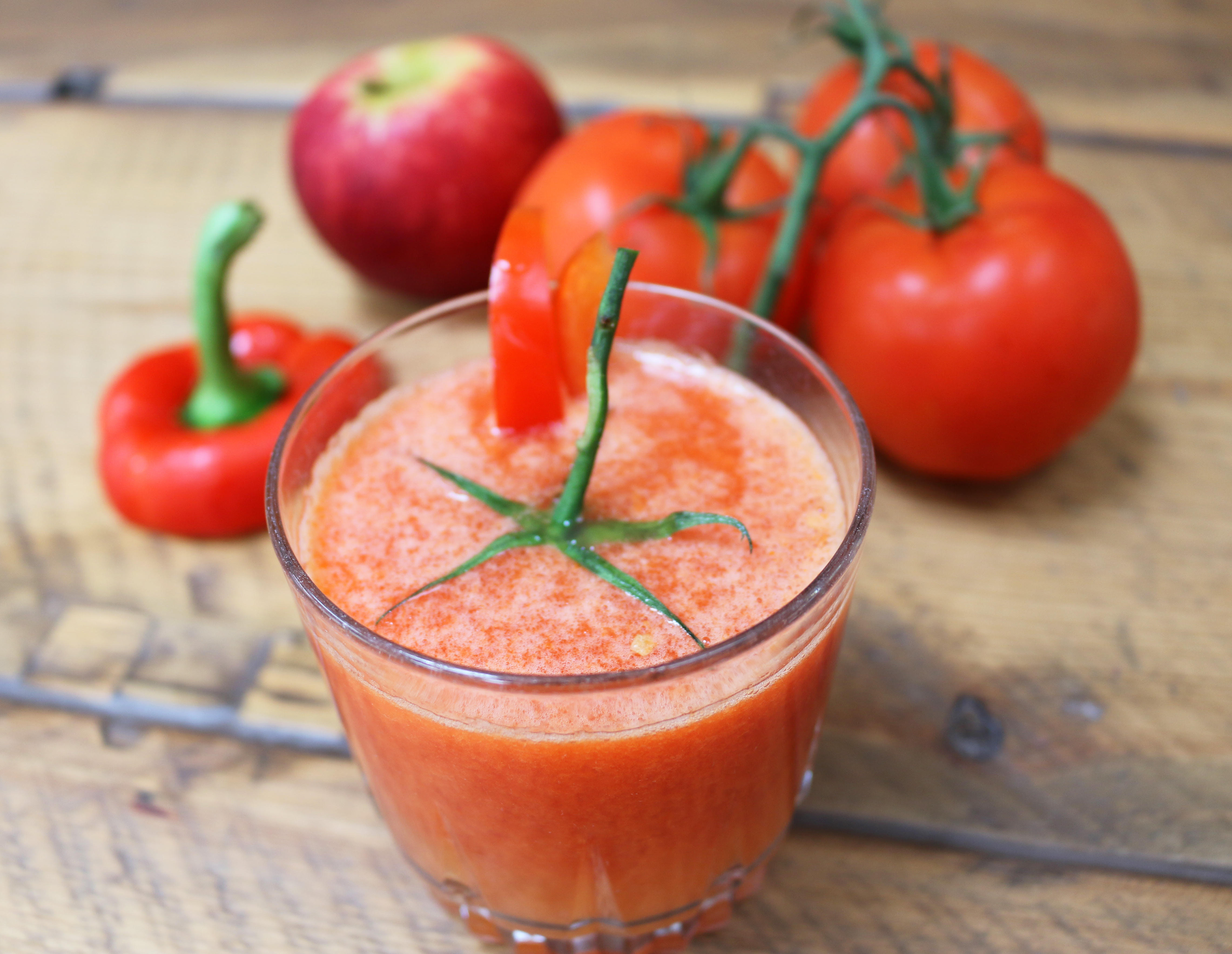 01 Nov

Sweet red tomatalata

OMW this is one suuuuuper tasty and mighty fine juice, packed with so much goodness! It is naturally sweet from the apple and red pepper and depending on the tomato you use it could either add to the sweetness or balance the taste.

The red pepper is punching way above it's weight and is one of the foods with the highest vitamin C content.
Serves 2
2 large red peppers (de-seeded)
1 large red apple
2 large tomatoes
½ inch or so of fresh ginger
Instructions
Place all ingredients in a juicer and juice this red rocket
Stir before serving