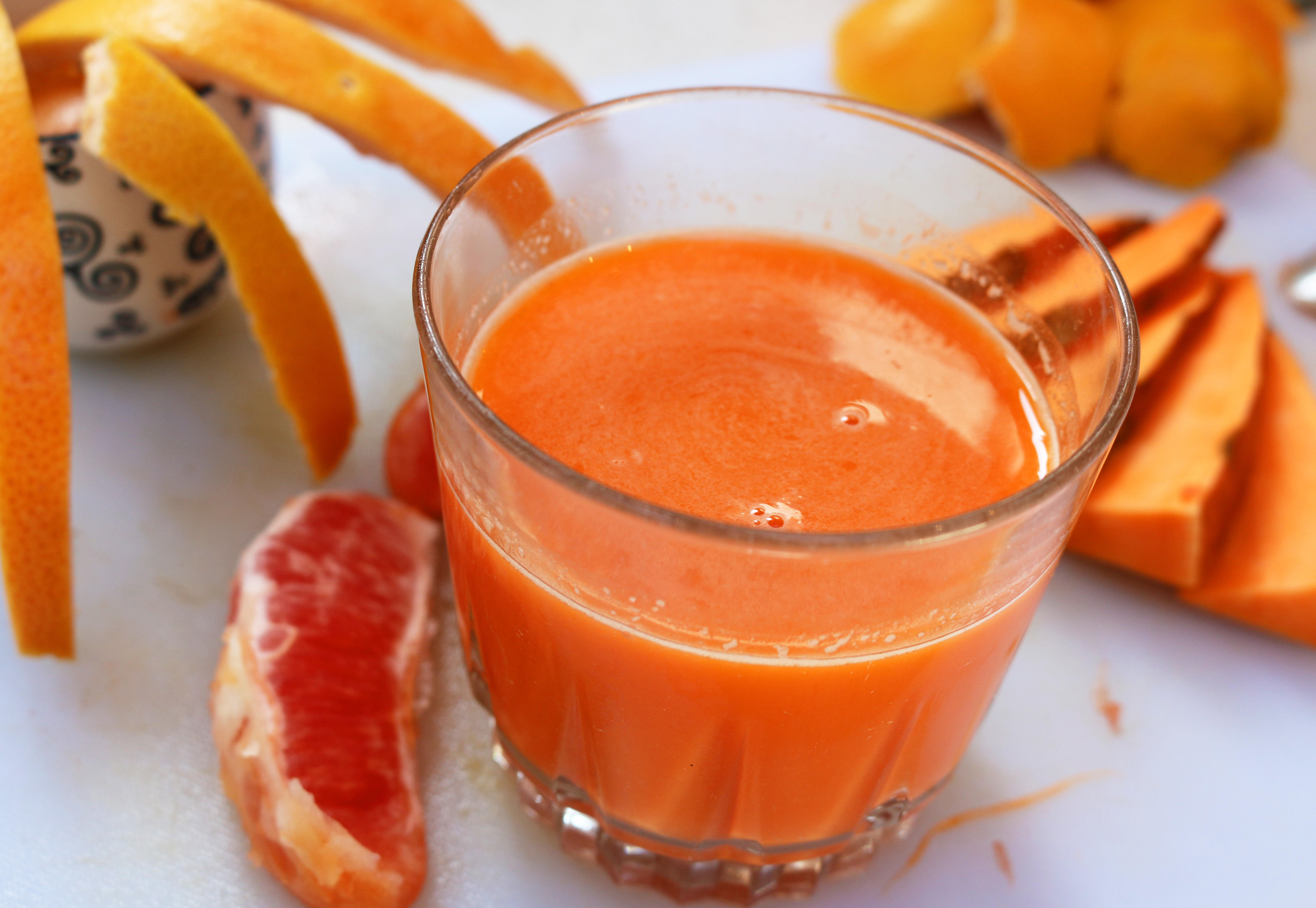 01 Nov

Sweet tattie turbo charger

The other day some guy I met told me he juiced raw sweet potato ? ? You learn something new everyday my friends, who would have thought?! Haha! So I tried just that and made such an orange drink that anyone from Holland ?? would be super damn proud and make it their national drink. LOL – wait, that's already beer ? ?
It's going to take another go to get this tasting superb but for round 1 it's not too bad.
Serves 2
1 large sweet potato
1 large red apple
5 medium carrots
1 red grapefruit
½ tbsp of Aduna Boabab powder (optional)
Instructions
Place all ingredients in a juicer and juice this red rocket
Stir before serving